November 25th, 2005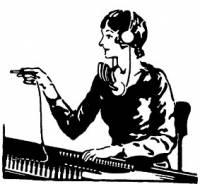 Donīt you just hate it when you try to call a larger company and canīt speak to a human to explain what should be a simple issue? Now here is something useful - someone took the time to go through many common voice menu systems from large companies and found out how to actually speak to a human in as few steps as possible. The list is here:
http://paulenglish.com/ivr/
and I include the link for general interest.
In other news, Iīm working on enhancements to this news so that I can display the content on other web sites... it may not sound like much at first - but the possibilities are fairly extensive. For example - soon, this
Log
will be available on my (soon to be completed) personal web site
http://www.scottbaker.ca
- which is just a shell at the moment. But the more interestign part will be collecting news (and eventually events) from other sources for display here - so, soo Iīll be abel to have Coast Guard news items showing up on this web site - should we be so interested.
Iīll keep you posted ;)
---
RSS feed
Feed Description
All News RSS feed
Complete RSS feed
Bosunīs Log
RSS feed for: Bosunīs Log
A Rich Site Summary (RSS) feed is an xml data file that provides a summary of the information contained here. It is not designed to be viewed in your browser, but instead by rss reader software. If you do not know what this means - you can safely ignore it, as it is provided for advanced users with rss reader software only.