March 8th, 2008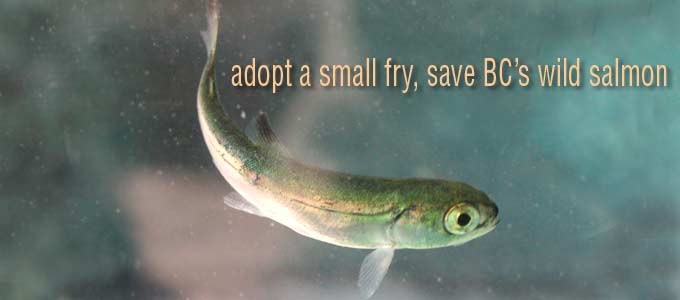 Save the Salmon
By way of a third party contact through my Father I found out
About
this rather well organized attempt to do something to save BCīs wild salmon. Itīs called
Adopt-A-Fry
and is focused on trying to find a way to ensure the wild salmon of BC will survive the devastation caused by industrial fish-farming
From the site...
This campaign grew out of frustration - yours and mine - with our inability to get government and industry to act to protect British Columbiaīs wild salmon from devastation by industrial fish-farming.
I think their plan to
medevac
the salmon fry is ingenious, so I joined. By way of doing my part - I thought that I should let others know and hopefully rally some additional support for the cause.
---
RSS feed
Feed Description
All News RSS feed
Complete RSS feed
Bosunīs Log
RSS feed for: Bosunīs Log
A Rich Site Summary (RSS) feed is an xml data file that provides a summary of the information contained here. It is not designed to be viewed in your browser, but instead by rss reader software. If you do not know what this means - you can safely ignore it, as it is provided for advanced users with rss reader software only.