Solitary Thunderhead on the Amazon River
Solitary Thunderhead on the Amazon River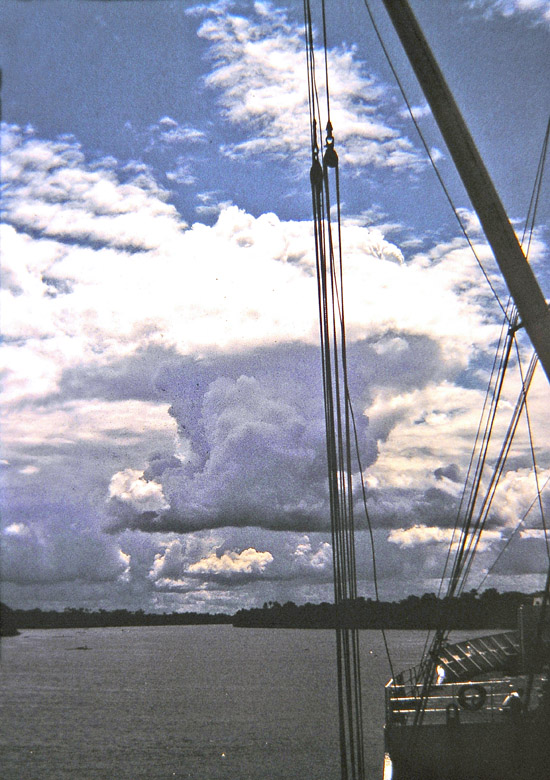 Not Rated
<< Previous Image
Album Contents
Next Image >>
From:

kpbosun

views 16845

Filename: Amazon T-head web.jpg

This cloud stood out so clearly from everything around it that I took its picture. The light in the tropics can be very tricky, especially near mid-day. It is hard to judge the proper exposure for wide scenes. This turned out simewhat under exposed. I feel that it has a bit too much grain after being re-worked.
RSS feed
Feed Description
Full RSS feed
Complete RSS feed
Commercial Shipping
RSS feed for: Commercial Shipping
Before Containers
RSS feed for: Before Containers
A Rich Site Summary (RSS) feed is an xml data file that provides a summary of the information contained here. It is not designed to be viewed in your browser, but instead by rss reader software. If you do not know what this means - you can safely ignore it, as it is provided for advanced users with rss reader software only.