RUDE Star Finder
RUDE Star Finder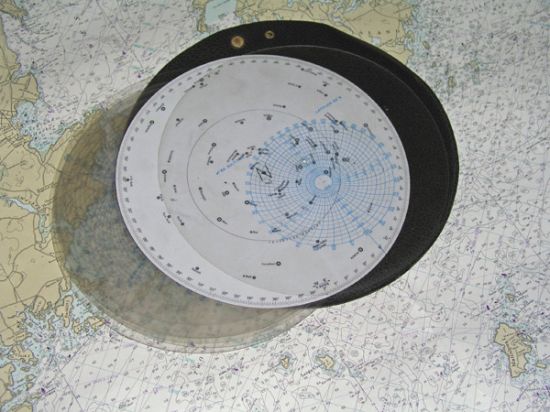 Rating: 4.0/5 [1 user]
<< Previous Image
Album Contents
Next Image >>
From:

kpbosun

views 32767

Filename: rude star finder web.jpg

I was pretty good with my stars, so had little use for this device, but a lot of new navigators learned from them. Various tranparent disks, depending on latitude, were placed over the master disk. The available navigational stars would be inside an oval on the clear disk. Later navigational publications which had precomputed star azimuths and altitudes further made them obsolete.
RSS feed
Feed Description
Full RSS feed
Complete RSS feed
Tools & Instruments
RSS feed for: Tools & Instruments
Nautical Instruments
RSS feed for: Nautical Instruments
A Rich Site Summary (RSS) feed is an xml data file that provides a summary of the information contained here. It is not designed to be viewed in your browser, but instead by rss reader software. If you do not know what this means - you can safely ignore it, as it is provided for advanced users with rss reader software only.