Hey, Mister Tallyman!
Hey, Mister Tallyman!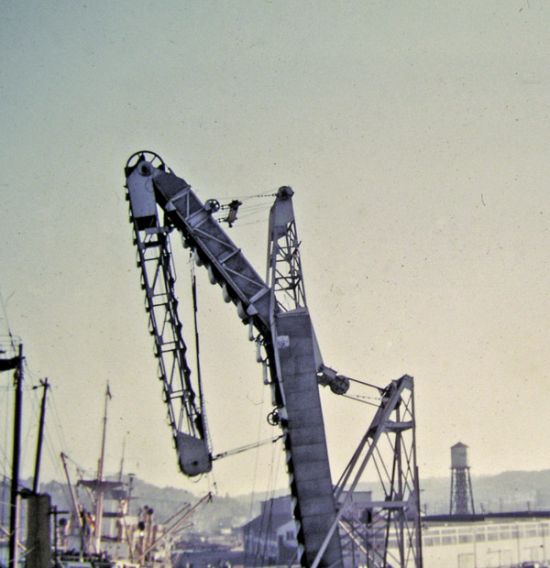 Rating: 4.0/5 [1 user]
<< Previous Image
Album Contents
Next Image >>
From:

kpbosun

views 31322

Filename: banana hoist web.jpg

Bananas used to be shipped ´on the stem´. Today the ´hands´ are cut free and packed in boxes for shipping. This large device would extend over the ship and down into the hatch. Men in the hold and on the shore would either shoulder a full ´stem´ and bring it to the moving pockets on the belt of the loader, or take it as it came off the belt. Four or five of these might be working on a single ship at once. This was at a United Fruit Company terminal.
RSS feed
Feed Description
Full RSS feed
Complete RSS feed
Commercial Shipping
RSS feed for: Commercial Shipping
Before Containers
RSS feed for: Before Containers
A Rich Site Summary (RSS) feed is an xml data file that provides a summary of the information contained here. It is not designed to be viewed in your browser, but instead by rss reader software. If you do not know what this means - you can safely ignore it, as it is provided for advanced users with rss reader software only.