December 2nd, 2006
After I updated the gallery I figured, why stop there? so I just updated the forum as well... It now displays your profile photo along with posts and is multilingual aware!
Iīve been pretty busy translating everything and in going through the code to hit the most used modules I have been tweaking updates here and there as well... Forum was todayīs project.
In the meantime Kellei has been busy adding Spanish translations (over 200 of them) so not this site (and many others) are fairly understandable in Spanish! - well at least those parts that Iīve added the translations!
---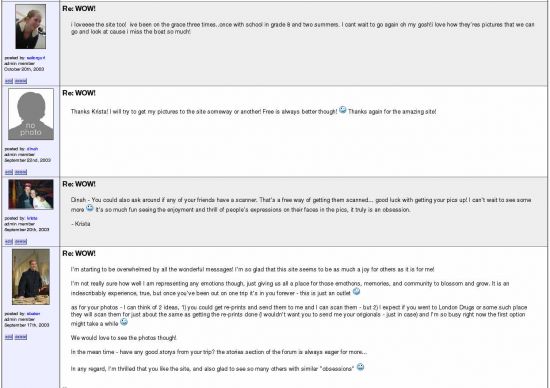 Screenshot of the new Forum
RSS feed
Feed Description
All News RSS feed
Complete RSS feed
Bosunīs Log
RSS feed for: Bosunīs Log
A Rich Site Summary (RSS) feed is an xml data file that provides a summary of the information contained here. It is not designed to be viewed in your browser, but instead by rss reader software. If you do not know what this means - you can safely ignore it, as it is provided for advanced users with rss reader software only.