News
Item
Mr & Mrs Baker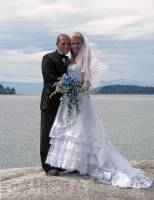 At our wedding site in Sechelt BC
Category: Bosunīs Log
July 17th, 2006

What an amazing day! I can happily call myself a married man now and a very happy one. You can find our most of what happened inside (photos too) if you care ;)...
One Year Today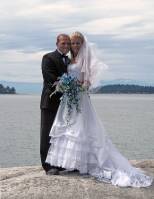 One year ago today
Category: Bosunīs Log
July 8th, 2007

Itīs time for some happy news for a change... Today is Kellei and My First Wedding Anniversary! So itīs time to celebrate......