News
Item
Back From the Simulator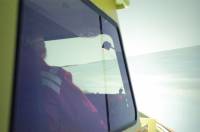 From the Outside Looking in
Category: Bosunīs Log
January 29th, 2007

Kellei and I are home after our trip to Newfoundland to test out the CCGA-Pīs new Fast Rescue Craft Simulator. This was for one of the final tests to ensure this new simulator will work for the training program of the Auxiliary. Being that it is the first of itīs kind in the world - itīs really quite impressive!...
First to drive the new FRC Simulator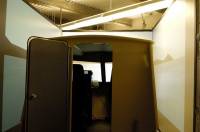 The new FRC Simulator Prototype
Category: Bosunīs Log
October 10th, 2006

I was privileged today to be one of the first people to drive the CCGAīs new FRC Simulator. This is a fairly major milestone in the progress of the first FRC Simulator in the world - and itīs awesome to be right at the forefront of this exciting new project......