News
Item
On To ARTE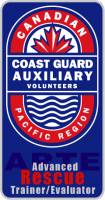 Draft Logo for ARTE Team
Category: Bosunīs Log
October 19th, 2005

My letter has arrived - I guess this is the next adventure - moving on to the CCGA Advanced Rescue Trainer Evaluator course......
Coxswain Standards and JRCC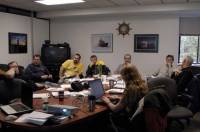 Part of the 12 hour Coxswain Standards dev. session
Category: Bosunīs Log
January 23rd, 2006

It was an amazing yet busy weekend! Meeting with the President and executive Director of the CCGA about the SAR module. Taking a tour of JRCC and meeting the OIC, and Superintendent of SAR (who we knew from ISAR) and finally working for about 20 hours on the Coxswain Training Standards with the ARTE team... so, how was your weekend?...
Defining Training Standards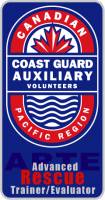 Advanced Rescue Trainer Evaluator Team
Category: Bosunīs Log
January 18th, 2006

We are back at it again - working to define the Coxswain Training Standards for the CCGA and the training delivery for the region......
Fast Rescue Craft Simulator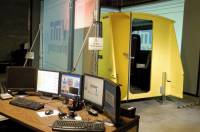 FRCsim Training Simulator
Category: Bosunīs Log
October 14th, 2007

To further promote the Canadian Coast Guard Auxiliary - Pacificīs new training program that includes FRCsim - a revolutionary new training simulator we have produced an introductory video that explains the program in detail....