December 9th, 2005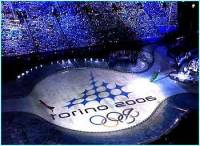 Torino Italy 2006
Itīs not ever day that you get a phone call from a member of the Olympic Secretariat - especially when youīre a web designer! so to say I was intrigued is an understatement. As it turns out, the video I prepared for
http://www.secheltmarineaccess.ca
was noted to the lady from the secretariat who is composing a video collection from all around BC for the Canada Pavilion at the games. So now, Iīm frantically copying tapes to send them along - and hopefully Iīll get to see some of the end result of the footage they choose.

BC Secretariat has implemented BC Explorer to shine a spotlight on BC's economy and communities. BC Explorer is a virtual tour of British Columbia that allows visitors to British Columbia - Canada Place in Torino Italy, to experience all corners of BC from business and tourism perspectives.

The footage reflects the lifestyle and flavour of the community. In addition we are looking for video and text information in these categories:

Location Demographics: location within the province, size, population

Best Features: for example: close to major transport routes, good quality schools, stable neighbourhoods, good hospitals, business climate etc

Best Tourism Sites: What to see, points of interest, historic,

Top Industry pluses: Type of industries, employer needs, investment opportunities, income levels, stability, growth potential etc.

Sport Host opportunities: Training facilities and opportunities in the community

Sounds interesting anyway. Iīll try to keep you posted. Itīs funny actually - so far I have had one and only one of my photos publicly exhibited in a museum - also in Italy - itīs beginning to get odd.
---
RSS feed
Feed Description
All News RSS feed
Complete RSS feed
Bosunīs Log
RSS feed for: Bosunīs Log
A Rich Site Summary (RSS) feed is an xml data file that provides a summary of the information contained here. It is not designed to be viewed in your browser, but instead by rss reader software. If you do not know what this means - you can safely ignore it, as it is provided for advanced users with rss reader software only.