November 24th, 2005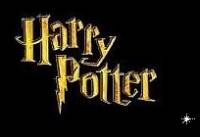 Just in case youīre reading this and you havenīt seen it yet Iīm not going to go into too much detail - but it was a masterfully done thing. Any time you need to cut down a book that large for the screen you know there are going to be whole sub plots removed and that they did - but they did it well.
Kellei and I took out my mom for the evening at our local theatre (I love that place - itīs really small = cozy and the price is still in the single digits!) We all enjoyed it.
Not too much fascinating things are going on in other news - just plugging away with a bunch of work stuff and more
CCGA
stuff (as always)
I promised a bit more detail
About
the happenings on the
ARTE
Course
- so Iīll cover the first on-the-water today:
This was last Saturday. We had been split into groups of
About
6 and instructed to prepare a simple and focused shore extraction training exercise. It was interesting because for many of us the format was more structured then we had used before (prepping training exercises is pretty routine for anyone in a training role)
We developed our plan and then had to run the exercise
About
30 mins later. It went well. Simulating an on-the-water evaluation of other crews (the other 6 people played that part) as we ran through several evolutions of the extraction. This was all done right in Victoria Harbour at the
CCG
base. We had one of the instructors acting as someone stranded on shore and the crew had to safely go in - pick them up and
Back
off again.
The popper execution of this task is a bit more complex then it may sound at first, if done to the standard, including the SAP (Stop Assess Plan) before the approach and complete 2-way crew communications at all times.
The whole thing went well for all involved and we all came away with some good experience.
---
RSS feed
Feed Description
All News RSS feed
Complete RSS feed
Bosunīs Log
RSS feed for: Bosunīs Log
A Rich Site Summary (RSS) feed is an xml data file that provides a summary of the information contained here. It is not designed to be viewed in your browser, but instead by rss reader software. If you do not know what this means - you can safely ignore it, as it is provided for advanced users with rss reader software only.