November 21st, 2005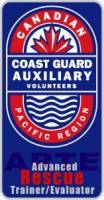 This last weekend was amazing. I apologize to those looking for a
Log
entry before now, but there has literally been no time to even consider it.
The
Course
ended today, having netted all those in attendance a marvelous array of knowledge, skills, and interaction that can only serve to
Forward
the overall training and effectiveness of the region. It was far more then that though. Through informal discussion and interactions with the others present we made huge leaps
Forward
in planning and solving significant issues that affect all of us day-to-day. Itīs difficult to explain without going into sill details
About
the inner workings of the
CCGA
, but suffice to say that this wasnīt only a training session - it went far beyond that and became a development session as well.
The most exciting news for me personally (besides passing the
Course
) was that both the new Quiz module AND (and here is the whopper) the
SAR
module are going to be adopted. Iīve droned on
About
the Quiz module a fair bit the last little while - but I havenīt said anything
About
the
SAR
module here yet. Itīs a huge thing - the largest single program file I have ever written. It was custom written for the
CCGA
and will track all of the following: Units, Vessels, Equipment, People, Training, Incidents, and Resource Allocation. It will eliminate paper forms and faxing from the process flow from the
CCGA
and should save thousands of person-hours spent re-typing information.
I wrote it
Back
in May, but at that time the
CCGA
office has just gone through a staff change and the new managers for the main portfolios were just coming into their portfolios and the time was simply not ripe for it. But now, after several discussions with the
ARTE
team, and the office staff it looks like itīs going to go - and basically be implemented as quickly as I can finish off the rough edges and have it live. That news, to put it quite simply, made my month.
So with a mile-wide grin (and Iīll cover off more of what we did on the
Course
in the coming logs) I will return home tomorrow to my unit, bursting with news and ready to embark on a new era of training for the good people of Halfmoon Bay and the Pacific Region!
PS: In SALTS related news - Tony signed off the MEDs component of the Master area in my
Log
book - making my SALTS
Log
now span almost 20 years and home to signatures from two different centuries. After signing Tony had the comment: "You, I believe, are what we call an anomaly" - we both laughed!
---
RSS feed
Feed Description
All News RSS feed
Complete RSS feed
Bosunīs Log
RSS feed for: Bosunīs Log
A Rich Site Summary (RSS) feed is an xml data file that provides a summary of the information contained here. It is not designed to be viewed in your browser, but instead by rss reader software. If you do not know what this means - you can safely ignore it, as it is provided for advanced users with rss reader software only.