October 13th, 2005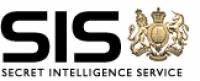 be James Bond... No Seriously!
Today started early (well, not really early for me cuz I usually get up at 0400h) we were off to Global TVīs Morning News at 0530h for an interview
About
ISAR
(Shawn, Kellei and I) It was fun to go
Back
there - I kinda grew up with that studio as my dad used to be the Audio Supervisor there and I spent several days at the station waaaaay
Back
when.
We got there, all dolled up in our best
CCGA
uniforms, and were promptly greeted with: "What 3 of you - no no, there is only room for two on the set!" to which we replied initially with stunned silence.. ok... Since Shawn set the whole thing up he had to go, and Kellei was the other big winner, so I gracefully bowed out... they did awsome and the
http://www.ccga-pacific.org
web site took a HUGE 10,000 visitor hit, much to everyoneīs cheer in the regional office - Iīll try to have the tape up soon.
I then dropped off Kellei at the Bus depot to hop up to Westbank to visit her dad and trek all the way up to Prince George to look at a
Boat
(nothing special - just an Al work-boat; Iīll keep you posted)
So now here I am, finally
Back
home and flipping through pages on the net when I stumble on the new
http://www.mi6.gov.uk/
web site - yes boys and girls, the people the fictional James Bond works for... and lo and behold, they are hireing!
This strikes me as something of a social commentary on our times, nīest pas? the "Secret Intelligence Service" has a "Public" website to hire "Secret Agents" - is it me, or does this not mesh - well, whatever, bypassing the logic for a moment - WHOOLY COOL BATMAN! so you want to be James Bond - I doubt there has ever before been a place you could actually email a resumee for something like that... now there appears to be... Ainīt the web cool!
So, with visions of Qīs toys dancing in my
Head
Iīll sign off for today - Iīm still not sure what to make of today - a bit odd really but it did get sunny in the afternoon...
---
RSS feed
Feed Description
All News RSS feed
Complete RSS feed
Bosunīs Log
RSS feed for: Bosunīs Log
A Rich Site Summary (RSS) feed is an xml data file that provides a summary of the information contained here. It is not designed to be viewed in your browser, but instead by rss reader software. If you do not know what this means - you can safely ignore it, as it is provided for advanced users with rss reader software only.