September 20th, 2005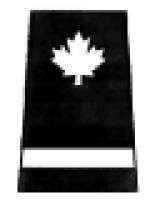 Training Officer Insignia
As of yesterday evening I have been appointed as the training officer for my Coast Guard Auxiliary Unit - the position I hoped to acheive eventually, albeit much sooner then I expected.
I have always loved learning. I have and still do think it is one of the most important ways anyone can spend their time. Life is
About
growing, learning, and expanding oneīs knowledge - knowledge improves society and everyones quality of life.
Being given the chance to work with my fellow auxiliarists to improve our level of training therefore comes as a very welcome oppertunity. Ever since I joined the auxiliary - well, even before I guess,
Starting
with the
Sail
training programs at SALTS, I have loved teaching others - something I have also found as one of the best ways to learn. It is impossible to teach something you donīt know inside and out - so being asked to teach is a sure-fire way to be certin you know it.
So, needless to say - Iīm a bit excited, even though I wonīt be able to do too much until after we get
Back
from
ISAR
(7 days and counting) however I already started some work on the unit web site -
http://www.ccga12.org
- that should get things a bit more organized in the training arena.
I have so many plans - I think I will probably need to be careful not to overwhelm the "status quo" but a little shake-up may be just what the doctor ordered... we certainly should have some interesting experiences to relate upon our return from
ISAR
anyway.
So I shall keep you all informed and hopefully will pick up more general seamanship training info along the way that I can share here (I still need to get the nav lights area finished off for example)
So, what did you learn today?
PS: The bosunsmate.org photo gallery just broke 200000 image views!
---
RSS feed
Feed Description
All News RSS feed
Complete RSS feed
Bosunīs Log
RSS feed for: Bosunīs Log
A Rich Site Summary (RSS) feed is an xml data file that provides a summary of the information contained here. It is not designed to be viewed in your browser, but instead by rss reader software. If you do not know what this means - you can safely ignore it, as it is provided for advanced users with rss reader software only.