May 31st, 2008
OK, so Iīve been gone for a month... lifeīs been busy! But Iīm coming
Back
in with a bang - Sailing with old friends on the Pacific Swift for a day - BANG!
After three years of missing the
Boat
(literally) Kellei and I finally managed to get a birth on one of the SALTS member day-sails. Last Monday we made the trip over to Victoria and enjoyed a beautiful day sailing outside Victoria Harbour.
Itīs been
About
15 years (ouch I feel old) since I had been out on any of the boats sailing and this was the first time for Kellei. All of the crew were new to me - but we jumped in nevertheless. Kellei managed to get in almost all of the key activities - the was at the
Helm
Heading
out of the harbour, climbed the rig, let the headsail go, sheeted in, and helped furl the main. I jumped in too, but the highlight for me was seeing some old friends - the photo shows one Chris Wickham (I knew him as Chris Box) Kellei, and I all taking in a bit on the
Fore
.
What an amazing day!
---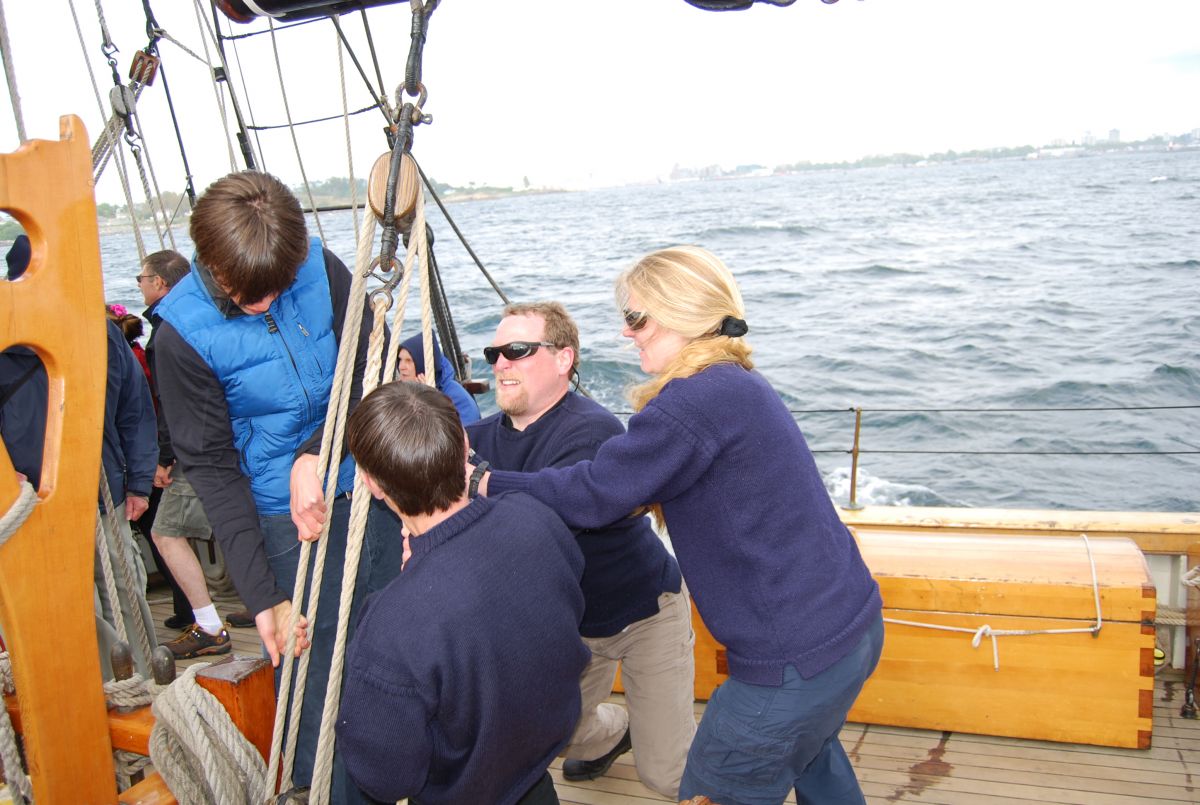 Pulling Together, Chris, Kellei, and I
RSS feed
Feed Description
All News RSS feed
Complete RSS feed
Bosunīs Log
RSS feed for: Bosunīs Log
A Rich Site Summary (RSS) feed is an xml data file that provides a summary of the information contained here. It is not designed to be viewed in your browser, but instead by rss reader software. If you do not know what this means - you can safely ignore it, as it is provided for advanced users with rss reader software only.