March 28th, 2007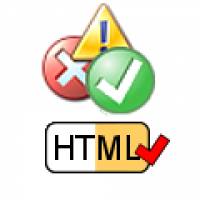 Thanks to an updated version of the Firefox extension for HTML validation Iīve been able to clean up some of the generated code from the XDe Modules as the new version validates XHTML better then before.
Not that any of the little errors it is now finding were significant - but I like to ensure all the code from the XDe validates 100% wherever possible and this new little extension is doing a much better job of finding any little typos etc that may have been lingering.
Iīve spent some time cleaning up the news, security, and
SMS
modules mainly with little things like a <tr> instead of a </tr> that found its way into the output ;)
The only visible change is that I removed the fixed height from the gallery image display on this siteīs home page so the box adjusts to the image it contains - again nothing earth shattering - but every little bit of standards compliance helps :)
---
RSS feed
Feed Description
All News RSS feed
Complete RSS feed
Bosunīs Log
RSS feed for: Bosunīs Log
A Rich Site Summary (RSS) feed is an xml data file that provides a summary of the information contained here. It is not designed to be viewed in your browser, but instead by rss reader software. If you do not know what this means - you can safely ignore it, as it is provided for advanced users with rss reader software only.