December 27th, 2006
Well, Christmas is all done (collective sigh) and we can get
Back
on with our real lives. Itīs not all the usual grind though... jsut think of all those exciting bills you can leaf through...
For Kellei and I, we did quite well and not overspending - our whole family made a pact at the start of the "season" and no-one really overdid it this year (well perhaps not entirely - just with respect to money) So we are all sitting
Back
and apart from nursing overly large bellies enjoying the fact that itīs all done and real life can
Ease
Back
into the foreground.
I hope everyone had a good season.
---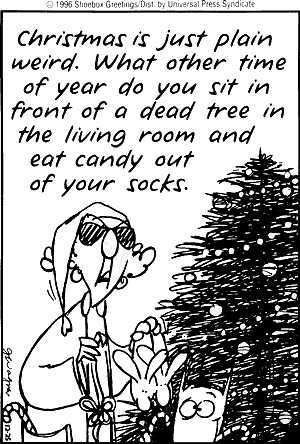 RSS feed
Feed Description
All News RSS feed
Complete RSS feed
Bosunīs Log
RSS feed for: Bosunīs Log
A Rich Site Summary (RSS) feed is an xml data file that provides a summary of the information contained here. It is not designed to be viewed in your browser, but instead by rss reader software. If you do not know what this means - you can safely ignore it, as it is provided for advanced users with rss reader software only.