August 29th, 2006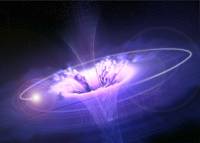 Long has the mystery surrounding Brianīs Garage been told among urban legends of our time - but I have had opportunity to make a foray into this realm on several occasions - the latest venture involves the search for a simple auto FM Radio...
At this point youīre probably asking -
what is he on About now...
OK - Iīll explain:
Brian is a real guy - he lives in Regina Sask. and legend has it that if there is anything you need (anything at all) he probably has one (usually in itīs original packaging) somewhere in his garage. Now this in itself may seem like an unusual legend but there is fact behind it...
There have been many incidents where Brian was able to pull some object or other out of the garage right when it was needed - the aluminum for my 360 Tripod
Head
came from there (along with the cutter they used to cut it) many odds and ends for computers etc - but the item that really solidified the legend was a special carburetor - made for only one year and extreemly rare. My other buddy Jim had come across a
Car
that needed one - and jokingly asked Brian if he had one - he did - in itīs original packaging - we have never let this go...
So, I now find myself in need of a
Car
radio (basically we need a FM radio for the house and I already have an extensive 12V system set-up and can TX and RX almost everything BUT broadcast FM - thus the
Car
radio) Yet again Brianīs garage comes to the rescue - he is confirming that it has a line-out tonight - but somehow Iīd be surprised if it wasnīt exactly what I need ;)
---
RSS feed
Feed Description
All News RSS feed
Complete RSS feed
Bosunīs Log
RSS feed for: Bosunīs Log
A Rich Site Summary (RSS) feed is an xml data file that provides a summary of the information contained here. It is not designed to be viewed in your browser, but instead by rss reader software. If you do not know what this means - you can safely ignore it, as it is provided for advanced users with rss reader software only.