February 24th, 2006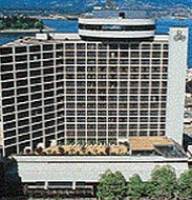 2006 Coast Guard Auxiliary - Pacific AGM
Well, itīs finally here - the 2006 Canadian Coast Guard Auxiliary - Pacific AGM. We leave tomorrow morning first thing for what will surley be an action packed weekend for us - what with being the official photographer, a presenter, and an award recipiant: how could it not be.
It does mark the realization of one year of work on the
SAR
Management System (
SMS
) and presenting that to the assembly will probably be the highlight for me.
I suppose it will be strange to receive an award presented by the Leftennant Govenor after all the times I help usher people up onto the stage at Government House in Victoria for the Duke Of Edinburghīs Award (She presents those as well)
Oh, and if you read the last post and were curious
About
the printer - well we got it... and WOW - itīs all itīs cracked up to be and some! Speed is staggering and the colours are so crisp - there is no bleed-through and I start to see JPEG artifacts in anything that is less then 300dpi. (Big smiles here)
---
RSS feed
Feed Description
All News RSS feed
Complete RSS feed
Bosunīs Log
RSS feed for: Bosunīs Log
A Rich Site Summary (RSS) feed is an xml data file that provides a summary of the information contained here. It is not designed to be viewed in your browser, but instead by rss reader software. If you do not know what this means - you can safely ignore it, as it is provided for advanced users with rss reader software only.