Christo Redentor, Brazil
Christo Redentor, Brazil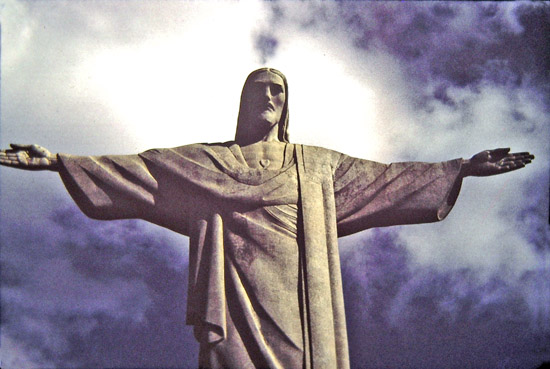 Not Rated
<< Previous Image
Album Contents
Next Image >>
From:

kpbosun

views 32767

Filename: Christ Redeemer 1 web.jpg

This is a picture of the impressive statue that overlooks Rio. It stands out above the city and looks like a cross etched into the sky. It is more impressive than the more famous Sugar Loaf but is not seen in as many city guides. I went to the base of it via taxi, but there was a small lift train that also went to the top. It has been many years, but I imagine that the lift still exists. It is worth the trip, both to see the true size of the statue, and to see the wonderful views of the whole area of the city and Guanabara Bay.
RSS feed
Feed Description
Full RSS feed
Complete RSS feed
Commercial Shipping
RSS feed for: Commercial Shipping
Before Containers
RSS feed for: Before Containers
A Rich Site Summary (RSS) feed is an xml data file that provides a summary of the information contained here. It is not designed to be viewed in your browser, but instead by rss reader software. If you do not know what this means - you can safely ignore it, as it is provided for advanced users with rss reader software only.