3 rd Mate´s cabin, "Victory Ship", VC2
3 rd Mate´s cabin, "Victory Ship", VC2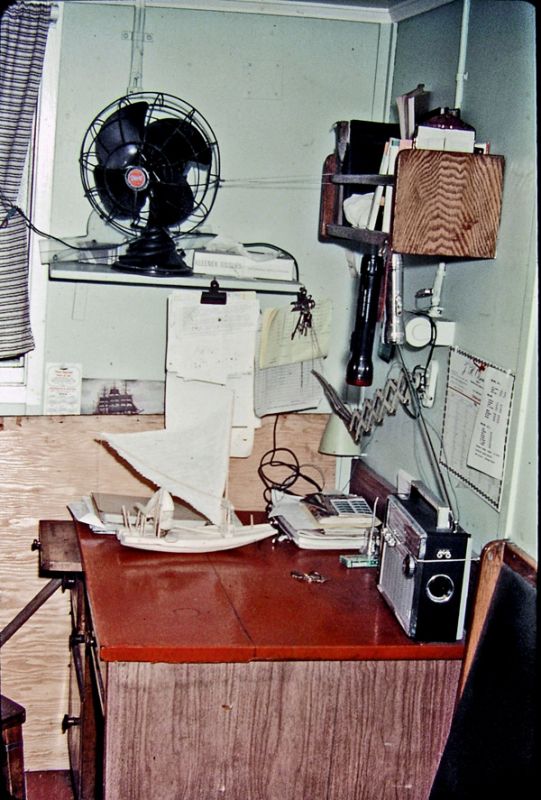 Not Rated
<< Previous Image
Album Contents
Next Image >>
From:

kpbosun

views 32767

Filename: MM Oak cabin with jungada web.jpg

The desk in my cabin on the Mormacoak. Note the artful use of red paint and plastic shelf paper. I still have the radio. Note also the model of a JUNGADA. This shows the traditional log type of construction. Most are actually made of a closed box with similar lines. Imagine four fishermen going out for a day or two on one of these. Food was cooked over a fire built in a box of sand.


RSS feed
Feed Description
Full RSS feed
Complete RSS feed
Commercial Shipping
RSS feed for: Commercial Shipping
Before Containers
RSS feed for: Before Containers
A Rich Site Summary (RSS) feed is an xml data file that provides a summary of the information contained here. It is not designed to be viewed in your browser, but instead by rss reader software. If you do not know what this means - you can safely ignore it, as it is provided for advanced users with rss reader software only.