Ranges on a Famous Lake
Ranges on a Famous Lake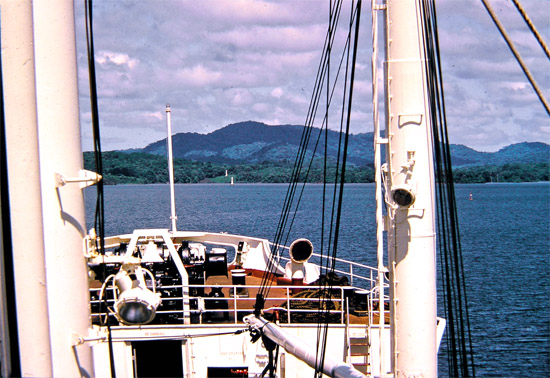 Not Rated
<< Previous Image
Album Contents
Next Image >>
From:

kpbosun

views 32767

Filename: range markers web.jpg

Here are a set of ranges that allows the pilot to keep a ship lined up in the channel. You can see that there is a buoy just to the right of the kingpost. This marks a turn point in the channel. The ship was about to be turned to starboard to line up with another set of range markers. On this passage, unlike under most passages, the pilot has full con of the vessel. The location is in Central America. The Lake is named Gatun and is an artificial impoundment. What is the rest of the story?
RSS feed
Feed Description
Full RSS feed
Complete RSS feed
Commercial Shipping
RSS feed for: Commercial Shipping
Before Containers
RSS feed for: Before Containers
A Rich Site Summary (RSS) feed is an xml data file that provides a summary of the information contained here. It is not designed to be viewed in your browser, but instead by rss reader software. If you do not know what this means - you can safely ignore it, as it is provided for advanced users with rss reader software only.