arctic sea smoke
Arctic sea smoke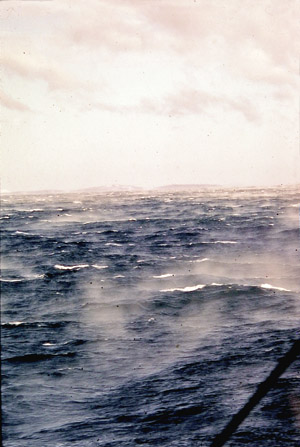 Not Rated
<< Previous Image
Album Contents
Next Image >>
From:

kpbosun

views 32767

Filename: arctic sea smoke web.jpg

The sea is still warm in the fall while the air can be quite cold. I believe this was taken en-route from Boston to Saint John, N. B. The wind blows across the water and is slightly warmed. Being warmer, it picks up moisture. It swirls back into the colder air, is re-chilled, and a moving, twisting mist is generated. It looks as if smoke were coming off the water.
RSS feed
Feed Description
Full RSS feed
Complete RSS feed
Commercial Shipping
RSS feed for: Commercial Shipping
Before Containers
RSS feed for: Before Containers
A Rich Site Summary (RSS) feed is an xml data file that provides a summary of the information contained here. It is not designed to be viewed in your browser, but instead by rss reader software. If you do not know what this means - you can safely ignore it, as it is provided for advanced users with rss reader software only.