July 6th, 2009
XP64, Vista, or wait for Windows 7 - trying to unravel the OS arena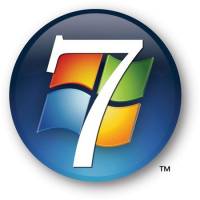 In my ongoing quest to get more performance out of my system, and thus more productivity for my day-to-day existence Iīm
Starting
to bat around what will be my next operating system choice. As much as I complain
About
Micro$oft I know it will be some form of windows - the only question now is... which one!
If XP would give me access to 8 or 12 GB of RAM I probably wouldnīt upgrade at all - but that is the driver for me. More memory = more performance and being limited to 3Gb is just not cutting it anymore. The problem is where to go with that. Xp 64 Bit? Vista (eek) or wait for Windows 7. The
Current
hype is all Windows 7, for obvious reasons, but following Micr$oftīs usual process most things probably wonīt work very well under a new OS until at least SP1 and/or until the individual vendors update their packages for it. All this assumes that Win7 even gets released on time - something MS has never done before.
Vista - well we all know itīs a messy thing - some stuff works some doesnīt so Win7 already sounds better then that - but what
About
XP 64bit - this is the odd duck - it could give me that extra RAM boots Iīm hungry for, but tons of drivers are missing so it may not be any better then the other two...
<big sigh/>
I donīt really think I am reaching any conclusions here, reading through heaps of speculation and confusion - all I know is Iīll need to do something soon - the main question, is what.
---
RSS feed
Feed Description
All News RSS feed
Complete RSS feed
Bosunīs Log
RSS feed for: Bosunīs Log
A Rich Site Summary (RSS) feed is an xml data file that provides a summary of the information contained here. It is not designed to be viewed in your browser, but instead by rss reader software. If you do not know what this means - you can safely ignore it, as it is provided for advanced users with rss reader software only.