August 22nd, 2005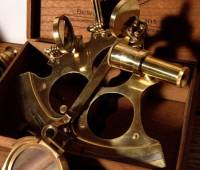 Iīm going to blame SALTS for this one again ;) Martyn Clark specifically (not that its a bad thing!)
About
a year ago I met with Martyn on an unrelated matter and he mentioned the 60 ton certification to me - drawing attention to the fact that it could be done as a home study. This was news to me, for I thought it was only possible to get the cert. as part of a rather expensive
Course
. I had been interested in expanding my marine certifications ever since I started with SALTS but had not really expected to do much because I couldnīt spare the time (several weeks) or the money (close to $3K) to do the standard
Course
. Since I had no real need of the cert. apart from personal interest and the chance part-time contract job I has pretty much written it off. Needless to say the possibility of working to obtain the cert. via home study was most appealing.
I started by conduction some in-depth research of the requirements, which I have been told many time seem to change all the time ;) and found exactly what was required. The home study was viable for most of the seamanship but courses were required to obtain a Marine Emergency Duties A2 certificate, Restricted Operators Certificate - Marine Commercial for
VHF
(ROC-MC) and Marine Advanced First Aid. I also needed to get a medical. That cost
About
$1500 all together. The home study portion will save roughly $1500 more.
This all started
Back
in March - so why am I
Starting
into the story now - well my first exam is on September 15th and itīs
Starting
to really become forefront.
Anyway - thatīs the background - Iīll continue onto details next.
---
RSS feed
Feed Description
All News RSS feed
Complete RSS feed
Bosunīs Log
RSS feed for: Bosunīs Log
A Rich Site Summary (RSS) feed is an xml data file that provides a summary of the information contained here. It is not designed to be viewed in your browser, but instead by rss reader software. If you do not know what this means - you can safely ignore it, as it is provided for advanced users with rss reader software only.