October 23rd, 2005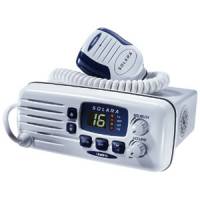 Iīve been recording
VHF
communications lately to help with training in the unit. Personally Kellei and I monitor
VHF
16 and 22A pretty much all the time (during waking hours) - Itīs the best radio training out there - just listening.
A while ago I started thinking that if I could only record some of the incidents we listen to - it would be wonderful for training within our unit... So I hunkered down for some good internet searching and found a
freeware radio recorder
. It only records when there is activity on the ckt - and is performing splendidly.
Last night the first Mayday came in since I started using the recorder - I wasnīt even awake for it. A 21ī vessel had run
Aground
just outside Pender Harbour (just north of us) and one person was
Overboard
(missing) and one had broken ribs - the vessel was taking on water.
There were 2
CCG
vessels on scene, a search aircraft, two passing vessels, and our neighbouring unit: Auxiliary 61 from Pender Harbour.
The incident spanned
About
4 hours - which, using the recorder was condensed down to
About
24 mins of comms. Should make for an excellent Coxswain training scenario when next we all meet.
---
RSS feed
Feed Description
All News RSS feed
Complete RSS feed
Bosunīs Log
RSS feed for: Bosunīs Log
A Rich Site Summary (RSS) feed is an xml data file that provides a summary of the information contained here. It is not designed to be viewed in your browser, but instead by rss reader software. If you do not know what this means - you can safely ignore it, as it is provided for advanced users with rss reader software only.