September 21st, 2005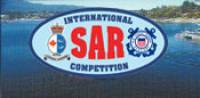 ISAR Logo
Thus begins the count down to
ISAR
(Briefing Day is Sept 29th in Halifax) I wasnīt sure what date to actually count down to at first - we leave BC on the 27th, the first briefing is on the 29th, but the competition starts on the 30th...
I chose the 29th because itīs going to feel like we have actually started at that point.
Today Iīm still working to compile information on Damage control and working to get more information
About
Search Planning. In general, for thouse outside īthe knowī when a
SAR
resource is tasked to conduct a search it is usually
JRCC
(The Joint Rescue Coordination Centre) that specifies the CSP (Commence Search Point) the type of search, and the track spacing for that search. They use computer models for
Drift
and traget visibility based on
Current
conditions to computer the optimal pattern and specing. In the case of
ISAR
it sounds like we will be asked to do this part. Granted it will probably a simplified model - but since itīs not something we normally do, I thought it best to start researching it a bit. Our
CCGA
crew manual just says that
JRCC
will provide it - so Iīve had to look elsewhere...
I found tons of information
About
this in the
CCG
SAR
Seamanship manual (
ISAR
Handbook having quoted another chapter in this document as study material for our marlinespike event) and printed off
About
80 pages of
SAR
info from that document - now I have to sift through it.
Kellei and I have been practising splicing (eye,
Back
, and short) as well as knots (which is not something I, personally, am too worried
About
) I still want to review the long splice and see if I can dig up a few more knots for possible scenerios they may throw at us.
Last night one of the team put me in touch with a US Navy Damage Control expert with 25years+ of experience and he provided a wealth of information I can pass along to the team in that dept.
Finally we are getting our uniform shirts dry-cleaned and prepped for packing as well...
Sound like a lot? it is - and somehow Iīm trying to get work done at the same time - weeeee...
(still smiling though)
---
RSS feed
Feed Description
All News RSS feed
Complete RSS feed
Bosunīs Log
RSS feed for: Bosunīs Log
A Rich Site Summary (RSS) feed is an xml data file that provides a summary of the information contained here. It is not designed to be viewed in your browser, but instead by rss reader software. If you do not know what this means - you can safely ignore it, as it is provided for advanced users with rss reader software only.