June 3rd, 2008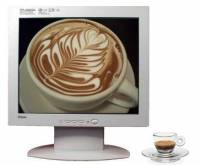 What do mountain bike races, web hosting, first aid, and explosions have in common - well, last weekend for me anyway...
Kellei was the
official first aid attendant
for the
Sunshine Coast Rat Race
this past weekend and I was along for the "ride" (I was the official assistant) it was quite a busy and tiring weekend - with Saturday being filled with minor cuts and bumps after the cross country race and then Sunday including the full, carry injured rider out on spine
Board
along with EMS experience. (I bet you thought the explosion and first aid topics were related...)
Actually itīs the Web Hosting and Explosions that fit together! There was a massive power explosion at the data center that runs the DNS for this web site (and
About
30 of my other customers) that took down the site and a that entire facility for most of the weekend. I had the fun task of playing with settings in the server to re-route the DNS to an alternate server and restore things after all the human first aid - this was just more of the digital variety...
Topped off with some coast guard training Monday night - Iīm pretty tired now :)
---
RSS feed
Feed Description
All News RSS feed
Complete RSS feed
Bosunīs Log
RSS feed for: Bosunīs Log
A Rich Site Summary (RSS) feed is an xml data file that provides a summary of the information contained here. It is not designed to be viewed in your browser, but instead by rss reader software. If you do not know what this means - you can safely ignore it, as it is provided for advanced users with rss reader software only.