September 27th, 2007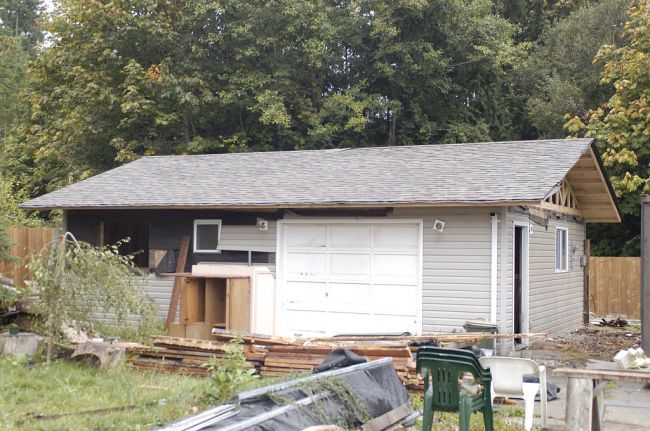 The Completed Roof
Took a bit of a hiatus there - the roof is complete, the Simulator is in Victoria, and weīre trying to get caught-up with our work, Kellei is teaching a First Aid
Course
tomorrow as well - so things are as completely busy and insane as usual...
The roof was a major joy to be finished with. and a huge task - but weīre glad itīs done. Our
Timelapse Video
of the project is really fun to watch and shows the entire project from start to finish in only 3 minutes and 26 seconds.
The simulator is now firmly installed in Victoria - Kellei has a virtual tour of the
Cabin
complete and weīre working on the short promo video to explain it to everyone.
Finally Kellei is teaching First Aid to several people this weekend as part of her new business
BC First Aid
and the process of getting the house ready for that is also on-going.
So itīs all a whirlwind of activity and the usual crazy/insane amount of activity all trying to keep up.
---
RSS feed
Feed Description
All News RSS feed
Complete RSS feed
Bosunīs Log
RSS feed for: Bosunīs Log
A Rich Site Summary (RSS) feed is an xml data file that provides a summary of the information contained here. It is not designed to be viewed in your browser, but instead by rss reader software. If you do not know what this means - you can safely ignore it, as it is provided for advanced users with rss reader software only.