August 25th, 2007
We now return you to your regularly unscheduled drivel... I think as much as can be said
About
the
Robertson II
has been said for the time being - I need to look
Forward
again to happier things, so it´s off to Newfoundland again for another test of the CCGA´s new simulator...
Kellei and I are
Heading
Back
to St. Johns for what should be the final factory test of the CCGA´s one-of-a-kind [url=http://www.smallvesselsimulation.com/]training simulator for 206;link rescue craft[/url]. It´s been under development as a joint research project for
About
3 years now. We´re all getting very excited because it is supposed to be released to the world this October at SARSCENE in Victoria BC and everything looks poised to go for that.
We´re going to do our best to keep sending out some updates whilst we´re there. Perhaps even released some updated photos and video of the simulator.
PS: For anyone still hoping for more information
About
the Robby - I will be updating my main Robertson II page with more information soon - including a copy of the song "Welcome
Back
Robby II" thanks to the kind folks that recorded it - but that will probably need to wait until I get
Back
.
---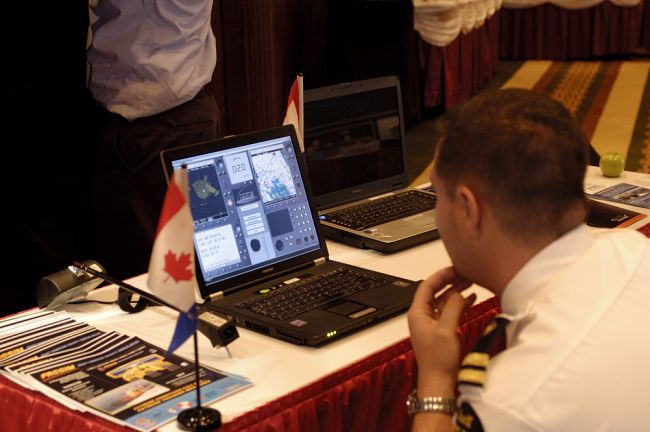 NETSim component of simulator
RSS feed
Feed Description
All News RSS feed
Complete RSS feed
Bosun´s Log
RSS feed for: Bosun´s Log
A Rich Site Summary (RSS) feed is an xml data file that provides a summary of the information contained here. It is not designed to be viewed in your browser, but instead by rss reader software. If you do not know what this means - you can safely ignore it, as it is provided for advanced users with rss reader software only.