November 23rd, 2006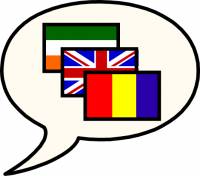 I knew this would come... I suppose I have just been dreading it and procrastinating - but I have finally given the task of translating my entire library of web site functions that comprise the
XDe
...
Well, not exactly translating it myself - but building in the ability for translation to be possible.
It involved going through close to 1 million
Lines
of code and finding each hard coded message. Passing that to a little function that tries to find a translation for the
Current
userīs language preference and show that. If it canīt find the translation it just returns the default English - but makes a note of the request and reports it
Back
to my master Language Server for translation.
Why now? Well, Iīm going to pull the standard Canadian on this and blame it all on Quebec ;) They are interested in the
SAR Management System
and will need a French version. Rather then take a branch and make a French copy (with very limited future flexibility) I elected to create a dynamic translation system for my entire module set. Since it has the English fall-back - I can implement it right now and it will start reporting
Back
the translations it needs the most (and in what languages)
Still, itīs a
HUGE
undertaking - so it should be on-going for some time. I just tried adding the translation code to a single module (I have 35) and this was a small one - it took
About
2 hours. I estimate Iīm looking at around 250 hours to add the code and then
About
double for a translator to translate it for each language.
What can you expect - well fairly soon youīll see a "Select Language" box here on
the īmate
but the translations are going to be very limited for a while.
---
RSS feed
Feed Description
All News RSS feed
Complete RSS feed
Bosunīs Log
RSS feed for: Bosunīs Log
A Rich Site Summary (RSS) feed is an xml data file that provides a summary of the information contained here. It is not designed to be viewed in your browser, but instead by rss reader software. If you do not know what this means - you can safely ignore it, as it is provided for advanced users with rss reader software only.