January 13th, 2006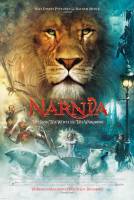 Narnia Movie Poster
Itīs been a good week. Lots of perperations under way - everything now seems
About
stuff for the future. Working on getting ready for the wedding (July), the Coast Guard AGM (Feb) and
ARTE
workshop (next weekend) but all is moving along as it should.
The
SAR
module is
Starting
to see some use by people other then me - and itīs working very well. I even put tugether a short video to overview the thing for the
CCGA
AGM - which was nice as I got to try out the new screen recording software - which worked flawlessly.
We created our invite list for the wedding today and have started looking at all the "stuff" we need to sort out - all in all itīs going quite well... no big problems but several lost hairs are still expected ;)
Finally the roof... well the quotes are rolling in somewhere between $7-8K seems to be the damage (cough) ah well - we knew it would be around there...
We are off to see Narnia tonight - I have been fairly excited
About
this ever since I learned it was coming to the big screen, I hope they do it justice!
---
RSS feed
Feed Description
All News RSS feed
Complete RSS feed
Bosunīs Log
RSS feed for: Bosunīs Log
A Rich Site Summary (RSS) feed is an xml data file that provides a summary of the information contained here. It is not designed to be viewed in your browser, but instead by rss reader software. If you do not know what this means - you can safely ignore it, as it is provided for advanced users with rss reader software only.