Side loaders
Side loaders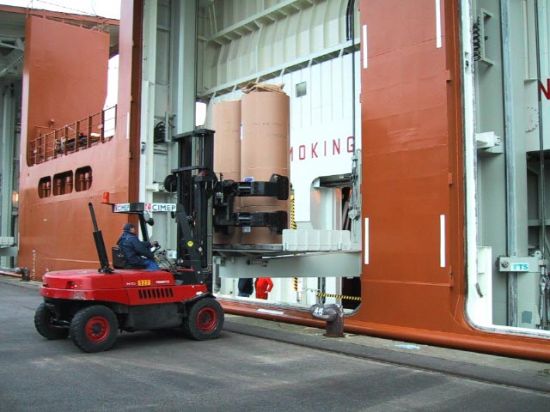 Rating: 4.5/5 [2 users]
<< Previous Image
Album Contents
Next Image >>
From:

martijn

views 32767

Filename: cargo_forestproducts_products3.jpg

This latest system of loading is done by elevators. This way the cargo hatches can stay closed during loading. This way loading can continue during rain or snow while the paper inside the ship stays dry.
RSS feed
Feed Description
Full RSS feed
Complete RSS feed
Commercial Shipping
RSS feed for: Commercial Shipping
Cargo Vessels
RSS feed for: Cargo Vessels
A Rich Site Summary (RSS) feed is an xml data file that provides a summary of the information contained here. It is not designed to be viewed in your browser, but instead by rss reader software. If you do not know what this means - you can safely ignore it, as it is provided for advanced users with rss reader software only.