Another Bahia Boat
Another Bahia Boat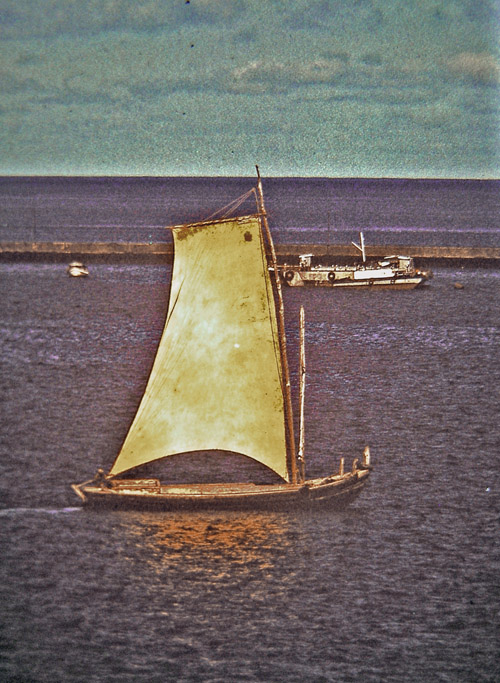 Not Rated
<< Previous Image
Album Contents
Next Image >>
From:

kpbosun

views 31410

Filename: bahia boat-maybe web.jpg

There is a shadow of a doubt about this boat. I am 90 percent sure that it was in Bahia Brazil. It is not in the Amazon. The slides around it are wrong for that and the water is too clean. Notice that the mast is actually a rough cut tree trunk, and the foresail is bound around some sort of a wooden boom.
RSS feed
Feed Description
Full RSS feed
Complete RSS feed
Commercial Shipping
RSS feed for: Commercial Shipping
Before Containers
RSS feed for: Before Containers
A Rich Site Summary (RSS) feed is an xml data file that provides a summary of the information contained here. It is not designed to be viewed in your browser, but instead by rss reader software. If you do not know what this means - you can safely ignore it, as it is provided for advanced users with rss reader software only.