Widening the Cut
Widening the Cut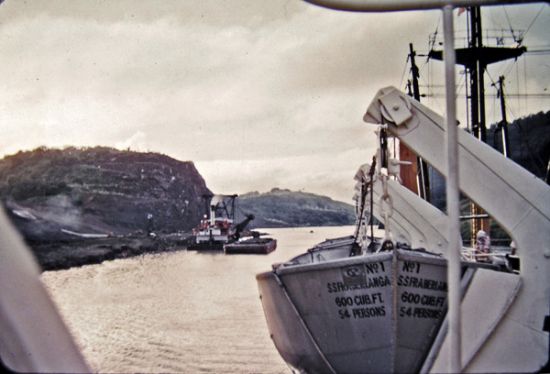 Rating: 5.0/5 [1 user]
<< Previous Image
Album Contents
Next Image >>
From:

kpbosun

views 32767

Filename: widen the cut web.jpg

The Gaillard, or Culebra Cut once restricted traffic in the Panama Canal to "one way". It remained that way for about 50 years. In the ī60s it was widened to allow two way traffic. I was told that the geologic structure of the area is unstable, hence difficult to alter. The steam bucket dredge in the picture may well be from the era when the canal opened.
RSS feed
Feed Description
Full RSS feed
Complete RSS feed
Commercial Shipping
RSS feed for: Commercial Shipping
Before Containers
RSS feed for: Before Containers
A Rich Site Summary (RSS) feed is an xml data file that provides a summary of the information contained here. It is not designed to be viewed in your browser, but instead by rss reader software. If you do not know what this means - you can safely ignore it, as it is provided for advanced users with rss reader software only.