Jungada at dawn - Forteleza, Brazil
Jungada at dawn - Forteleza, Brazil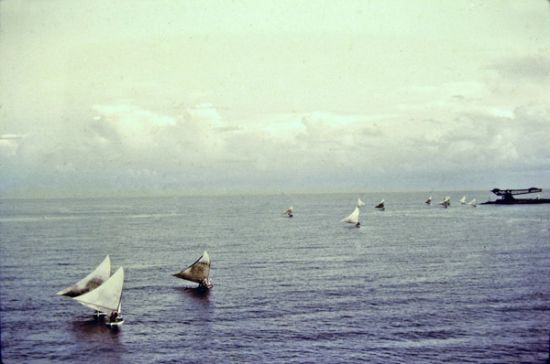 Rating: 4.0/5 [1 user]
<< Previous Image
Album Contents
Next Image >>
From:

kpbosun

views 30451

Filename: jungadas at dawn web.jpg

This was a daily event. Varying numbers of these fishing boats would head out to sea each morning. The sails are mildew coated because they were kept wet to tighten the fabric for greater efficiency. Most had a crew of four ´handline´ fishermen aboard and might stay out a couple of days.
One was sailed all the way to "Rio" because they wanted to see what it looked like. I wish that I had saved the paper.

RSS feed
Feed Description
Full RSS feed
Complete RSS feed
Commercial Shipping
RSS feed for: Commercial Shipping
Before Containers
RSS feed for: Before Containers
A Rich Site Summary (RSS) feed is an xml data file that provides a summary of the information contained here. It is not designed to be viewed in your browser, but instead by rss reader software. If you do not know what this means - you can safely ignore it, as it is provided for advanced users with rss reader software only.