How to make a living
How to make a living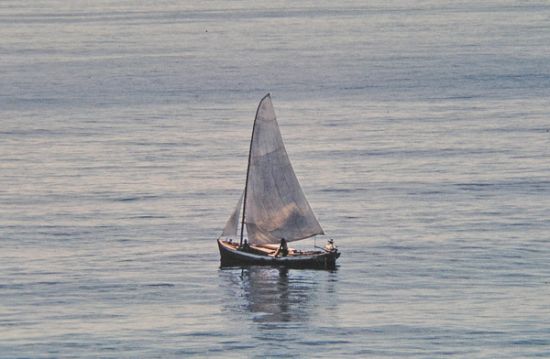 Rating: 5.0/5 [1 user]
<< Previous Image
Album Contents
Next Image >>
From:

kpbosun

views 32767

Filename: Bahia boat cropped web.jpg

Bahia, Brazil- I used to see this boat every morning, making a trip across the bay with some sort of cargo. It probably provided a living for the family that ran it. The mast interested me. It looks a little like those on the pre-war "S" Boats, an old racing class. Note the loose-footed sail with the boom behind it.
RSS feed
Feed Description
Full RSS feed
Complete RSS feed
Commercial Shipping
RSS feed for: Commercial Shipping
Before Containers
RSS feed for: Before Containers
A Rich Site Summary (RSS) feed is an xml data file that provides a summary of the information contained here. It is not designed to be viewed in your browser, but instead by rss reader software. If you do not know what this means - you can safely ignore it, as it is provided for advanced users with rss reader software only.