Navigation Triangles and Compasses
Navigation Triangles and Compasses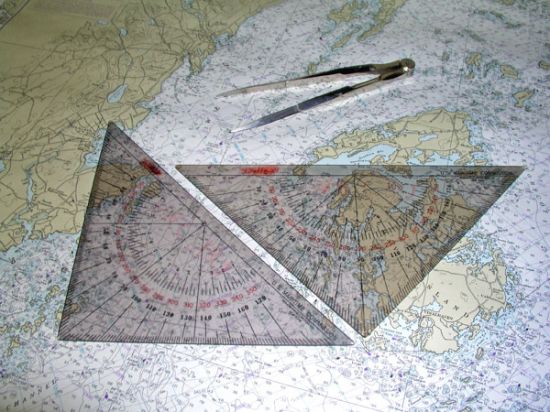 Not Rated
<< Previous Image
Album Contents
Next Image >>
From:

kpbosun

views 32767

Filename: triangles web.jpg

These triangles are of WWII vintage. Once I used them I never picked up the parallel rules again. I would encourage any serious navigator to get a set for personal use. They fit right inside the sextant case.
The compasses were chosen because they do very little damage to the chart surfaces and are easier to work with than the needle pointed type.

RSS feed
Feed Description
Full RSS feed
Complete RSS feed
Tools & Instruments
RSS feed for: Tools & Instruments
Nautical Instruments
RSS feed for: Nautical Instruments
A Rich Site Summary (RSS) feed is an xml data file that provides a summary of the information contained here. It is not designed to be viewed in your browser, but instead by rss reader software. If you do not know what this means - you can safely ignore it, as it is provided for advanced users with rss reader software only.